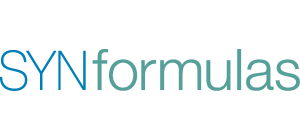 HEAD OF PHARMACY FIELD SALES
Centro Nord Italia
Prodotti:

food supplements, medical devices

Aree terapeutiche:

gastroenterology

Offerta economica:

CCNL, company car, benefits
Synformulas GmbH is a German pharmaceutical company which focuses on the development and distribution of innovative intestinal health products. Unique product formulations are as important to us as a proven effect in clinical studies. KIJIMEA is currently the largest brand in our product portfolio, which is one of the most successful intestinal health brands in Europe.
Synformulas GmbH is a subsidiary of Germany-based Futrue GmbH - one of the fastest growing pharmaceutical companies in Europe. More than 40 medicines, medical devices and food supplements are part of our product range.

As the result of our dynamic growth, we are looking to fill our Head of Pharmacy Field Sales (Italy) position ASAP.

Your tasks
• Management of the Italian-wide pharmacy field sales force including all personnel and operational matters
• Develop and expand the pharmacy field sales team, including recruitment of new sales representatives
• Responsible for the supervision of pharmacy visits and training activities, as well as achieving targeted goals and KPIs
• Observation and reporting of key market dynamics and competitive landscapes, as well as, executing regional marketing campaigns
• Sustainable and successful implementation of the company's marketing and sales strategy
• Budget and revenue responsibility

Your profile
• Completion of science and/or business degree
• Several years of professional experience as Head of (f/m) in pharmacy field sales with focus on training the pharmacist and personnel
• Native/business fluent in Italian, business fluent in English mandatory, good knowledge of German preferable
• Strong leadership skills, which promote cooperation based on trust and respect
• Experience in building organizational structures
• Consulting and communication skills
• Sovereign, convincing and sympathetic appearance
• Able to work independently and in an efficient manner
• Strong organizational skills

Preferably based in: Milano-Bologna-Firenze-Roma.

Attractive compensation package.

You can look forward to a diverse range of tasks with a forward-looking company in an exciting industry. In addition, there are also numerous opportunities to take over responsible projects, develop yourself and together with us, grow beyond ourselves. If you would like to work in an up-and-coming, unconventional pharmaceutical company with flat hierarchies and short decision-making procedures, please send us your application with the keyword "Head of Pharmacy FS", indicating your salary and your possible entry date.

Please apply in English.


Riferimento annuncio: Head of Pharmacy FS Synformulas Italy
Candidati